Joni's Jazz with Oleta Adams, Michael Kiwanuka, Chaka Khan, Lizz Wright, Becca Stevens, and Terence Blanchard a.o.
Singer-songwriter - Modern Creative
Becca Stevens, Chaka Khan, Lizz Wright, Michael Kiwanuka, Oleta Adams (vocals); Melvin Butler, Myron Waldon (saxophone, woodwind); Terence Blanchard (trumpet); Kevin Breit, Marvin Sewell (guitar); Jon Cowherd (piano, keyboards); Chris Thomas (bass); Brian Blade (drums); Jeff Haynes (percussion).
vr

10 juli 2015


22:45 - 00:15


Amazon
Over de artiest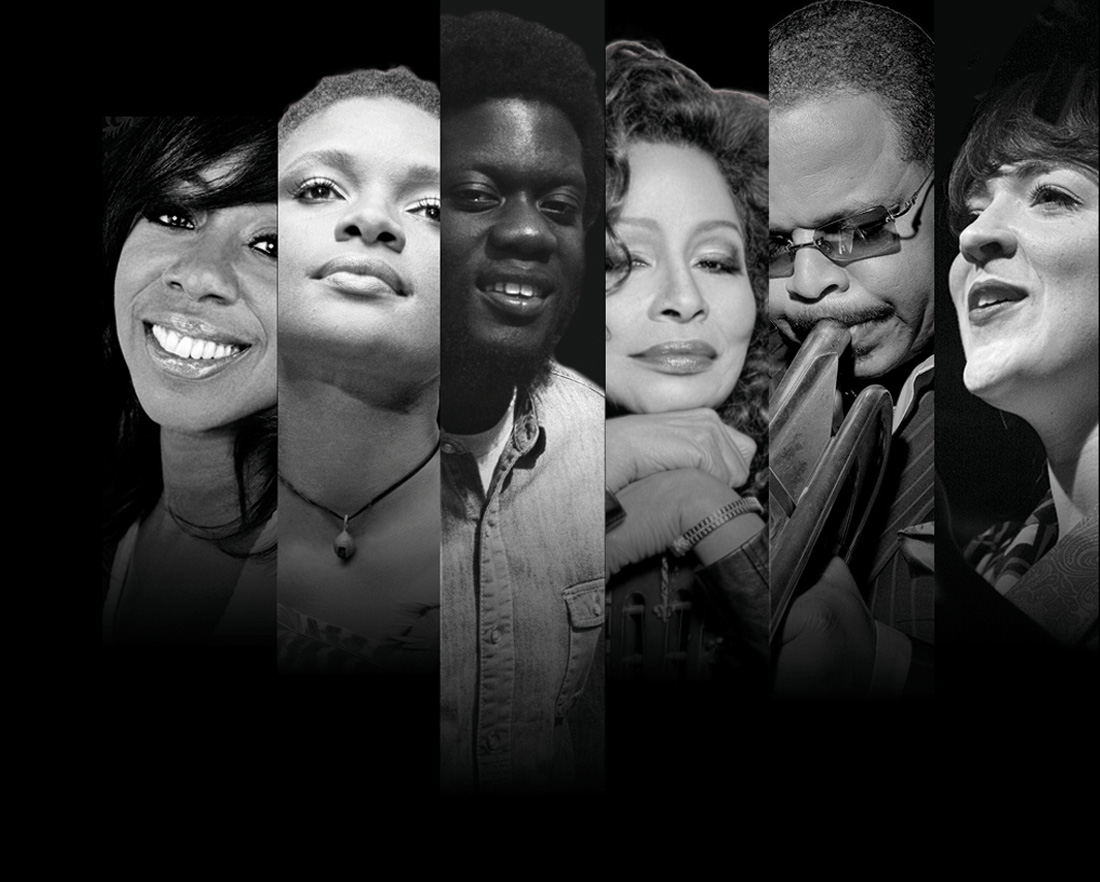 Joni's Jazz is een uniek eerbetoon aan zangeres Joni Mitchell en vooral de innovatieve, door jazz beïnvloede muziek op haar albums Court And Spark, The Hissing Of Summer Lawns, Hejira, Don Juan's Reckless Daughter en Mingus uit de jaren 70. In 1999 werd producer Danny Kapilian gevraagd een concert in New York te produceren ter ere van Canada Day. Dat eerste Joni's Jazz-optreden vierde de muziek van haar Mingus tournee uit 1979. In 2011 werd een nieuwe versie van Joni's Jazz gepresenteerd in Los Angeles. Brian Blade, Mitchells drummer vanaf de jaren negentig, was samen met zijn collega, pianist Jon Cowherd, musical director. In 2013 waren ze dat ook tijdens een concert met een bredere focus op Joni's muziek in Toronto, ter ere van Mitchells 70e verjaardag. Op het festival creëren ze dit jaar nog één versie van Joni's Jazz dat daarmee haar Europese première beleeft. Vocalisten Lizz Wright, Oleta Adams, Michael Kiwanuka, Chaka Khan en Becca Stevens fungeren, net als trompettist Terenche Blanchard, als special guests.