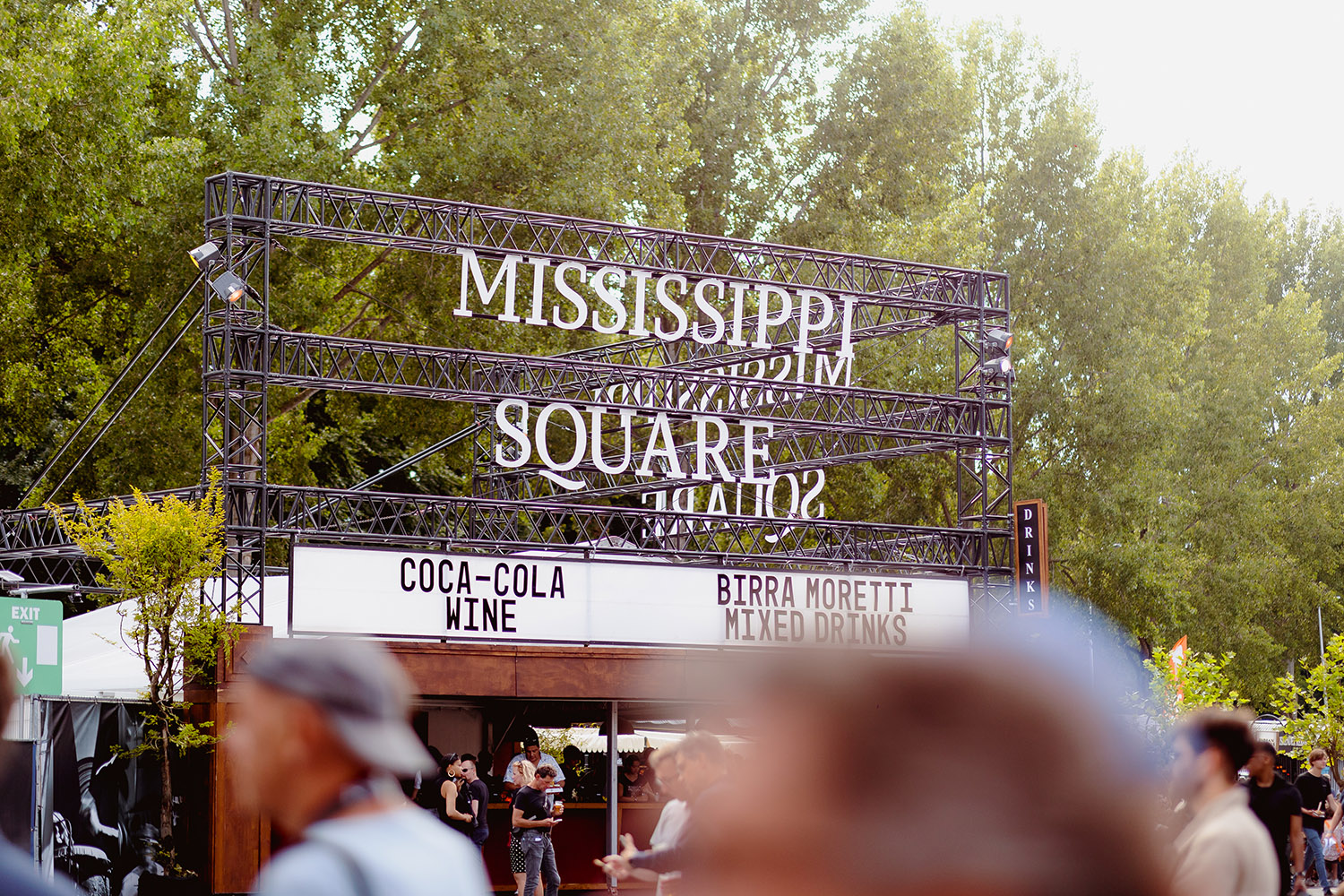 Eat, drink, enjoy!
In addition to world class music to feast your ears and eyes on, NN North Sea Jazz also offers quality in food and drinks. At the varied squares you'll find numerous food and beverage stands. Here's a small selection to make your mouth water!
Hudson Square
This square hosts French fries (with of without beef stew, your choice!), Mexican BBQ, more South American food such as nachos and tacos, and Vietnamese specialities including dim sum varieties and Peking duck.
Mississippi Square
Here, you'll find all kinds of satay, but also fried fish, Indian curries, Turkish specialities such as falafel, French crepes and galettes, as well as oysters, mussels and caviar.
Nile Square
On the square next to Nile hall you'll find Rotterdam legend Hans Worst frying his famous Rotdogs. But you can also get fresh pizza, homemade biological fries, authentic Surinam cuisine and Vietnamese delicacies. Or try The Bourgondiër's typically Dutch bitterballs and croquette sandwiches, Black Smoke's BBQ dishes and frozen yoghurt to cool off with.
Congo Street
The passage between Nile and Maas halls is the place where hamburgers are sold; made from beef and chicken, or try a vegetarian option.
Congo Square
In between the two Congo stages, you can enjoy Caribbean dishes such as pastechi, a full BBQ range, Vietnamese springrolls, nasi, bami and more, Mexican specialities and cajun food made by Louisiana Kitchen.
Plaza
Inside at the Plaza, you'll find coffee and pastries, ice-cream, smoothies, sandwiches and salads.
Central Square
At Central Square, at the heart of the festival, plenty is being served: pizza and flammkuchen, Thai dishes, hamburgers by Whisky Smoked Burgers and ice-cream.
Central Park
On the other side of the hall, Central Park is the place to be for sushi, anti pasti and delicious salads.
Tigris
In the roof you can dance with a beer in one hand and an authentically Dutch, homemade, organic bitterball in the other.
RTM Stage
In the new addition to Ahoy, by Amazon hall, you can enjoy hotdogs by Chez Jan as well as coffee, tea, fruit juices and sweet pastries.
Drinks
In addition to the many regular bars, you'll find special wine and beer bars, stands with special coffees and tea, as well as extraordinary gin and tonics and, of course, whisky.
SHOPS
Shopping for records, books, magazines, musical instruments and much more can be done at stands found at different locations. Original festivals items such as T-shirts, bags and posters are for sale at several merchandise stands.