Eat drink shop
Apart from world class music, North Sea Jazz also offers quality in food and drinks. At the varied squares you'll find numerous food and beverage stands at which you can enjoy good food and drinks. Here's a small selection to make your mouth water!
Mississippi Square
Here, you'll find oysters, satay, fried fish, Indian curries, falafel, crepes, among others.

Hudson Square
Right from the start in 2018 the new square with lots of seating has proven itself. Hudson Square has French fries, the Bourgondier with croquettes, and the hamburger truck has expanded even more with a larger assortment. Also present is a truck with Vietnamese specials where you can buy Peking duck and a truck with fish soup and poké bowls.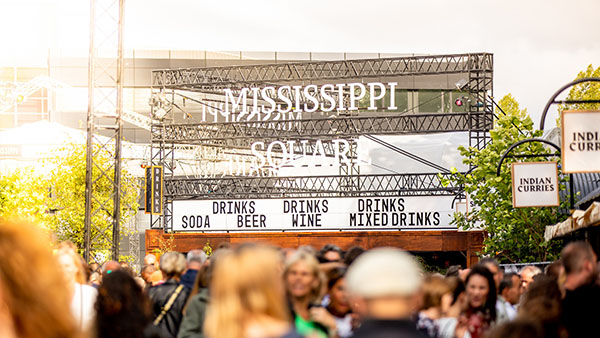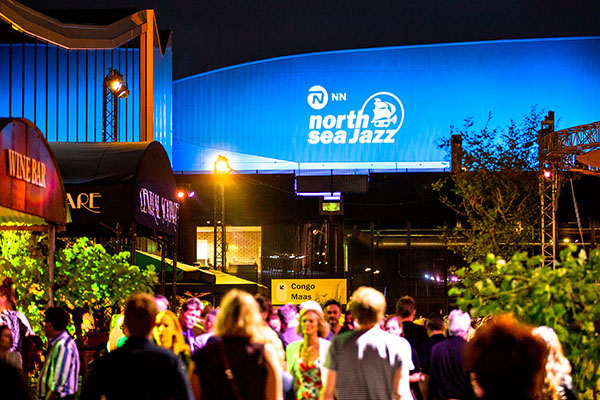 Central Square
Plenty Vega was inspired by top chef Yotam Ottolenghi. But there's also fresh sushi, Thai stir-fries, fruits and fruit juices, coffee, pastries, and, for the first time: antipasti, pasta, sliced meats, and cheese boards.

Congo Square
With surprising exotic dishes from the Caribbean, Africa and Surinam. Also: animal-friendly meats on the BBQ, Vietnamese snacks en dishes, organic hamburgers, and Cajun soulfood.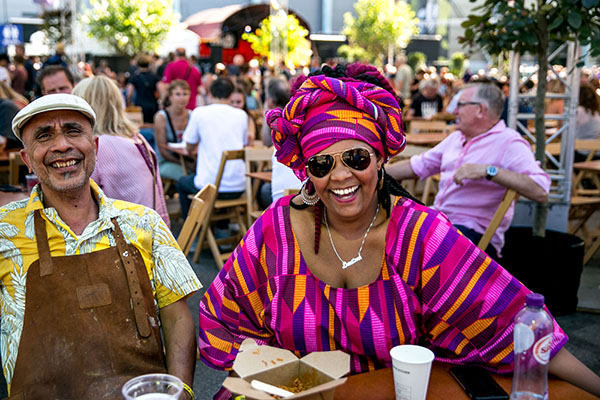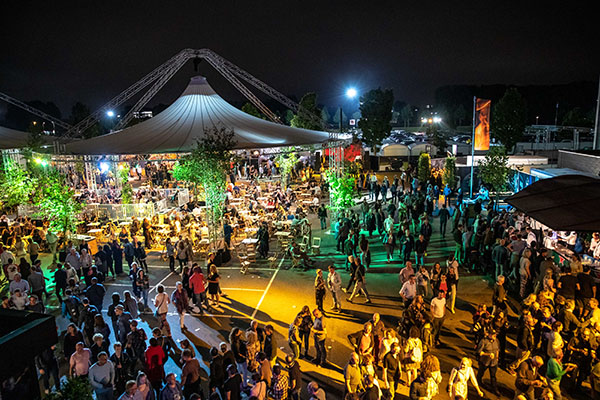 Nile Square
Fancy hotdogs, old-school pizzas, homemade organic fries, and authentic Surinam dishes. new this year is the Banh Xeo; a crispy rice flour pancake filled with shrimp or meat and more Vietnamese specialties such as spring rolls and noodle soup Pho.

Tigris
On the roof: organic, homemade meatballs typical of The Netherlands!

Plaza
Coffee, pastries, ice-cream and sandwiches.

Drinks
Next to the many regular bars, you'll find special wine bars, the popular World of Whisky Bar, a stand with special coffees and extraordinary gin and tonics.
SHOPS
Shopping for records, books, magazines, musical instruments and much more can be done at stands found at different locations. Original festivals items such as T-shirts, bags and posters are for sale at several merchandise stands.