Grand Opening Night with John Legend
The NN North Sea Jazz festival starts a bit earlier this year, and spectacular at the same time: on Thursday July 9 John Legend will be performing during Grand Opening Night. The singer and pianist will play a full concert at Maas hall; a unique event you won't want to miss.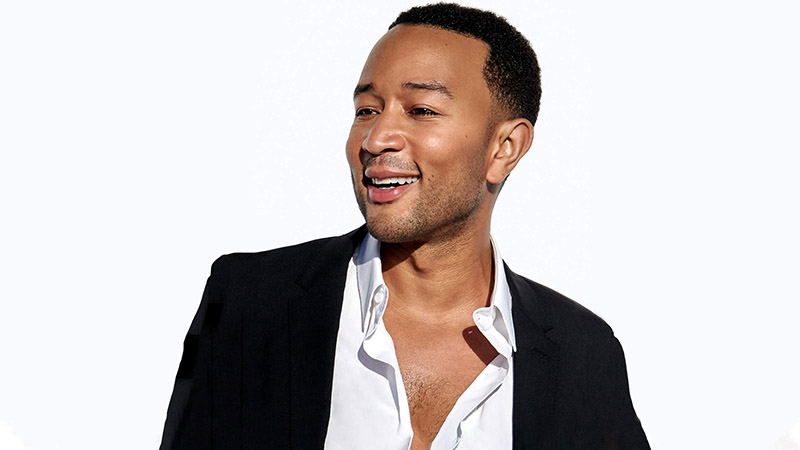 He was at the festival twice before: John Legend is always a welcome guest at NN North Sea Jazz. Who doesn't remember his unparalleled performance with The Roots in 2013? Of the concert two years after that, when he once again impressed Nile hall which was filled to the rafters? On his own Grand Opening Night, the star will once again show the audience what he's made of.
John Legend is a rare multi talent: he has a voice with a huge range, writes hit songs for himself as well as others, and rules the piano to boot. Legend started playing the latter instrument at age 4 and never stopped. His grandmother taught him gospel songs, he sang in the church choir, but was also inspired by artists such as Boyz II Men, LL Cool J, and Michael Jackson. From his first album, 2004's Get Lifted, Legend scored hit after hit with songs like Ordinary People, Save Room, P.D.A., and All Of Me. Now, Legend has six studio albums to his name, as well as a range of prestigious awards, among which 11 Grammy's, an Academy Award, and a Golden Globe. Legend collaborated successfully with, among others, Kanye West, The Roots, will.i.am and The Black Eyed Peas, JAY-Z, Lauryn Hill, and Alicia Keys. He is also a coach in the American version of The Voice, delivering the winning candidate in his very first season. Apart from all this, Legend is a great philanthropist. Earlier this year he released a new single, Conversations In The Dark, and there are rumors that a new album is due for release this year…