Composition project North Sea Jazz
Respect for predecessors

Every year, the NN North Sea Jazz Festival awards a free composition commission to a talented Dutch jazz musician. This year it was awarded to jazz violinist and composer Yannick Hiwat.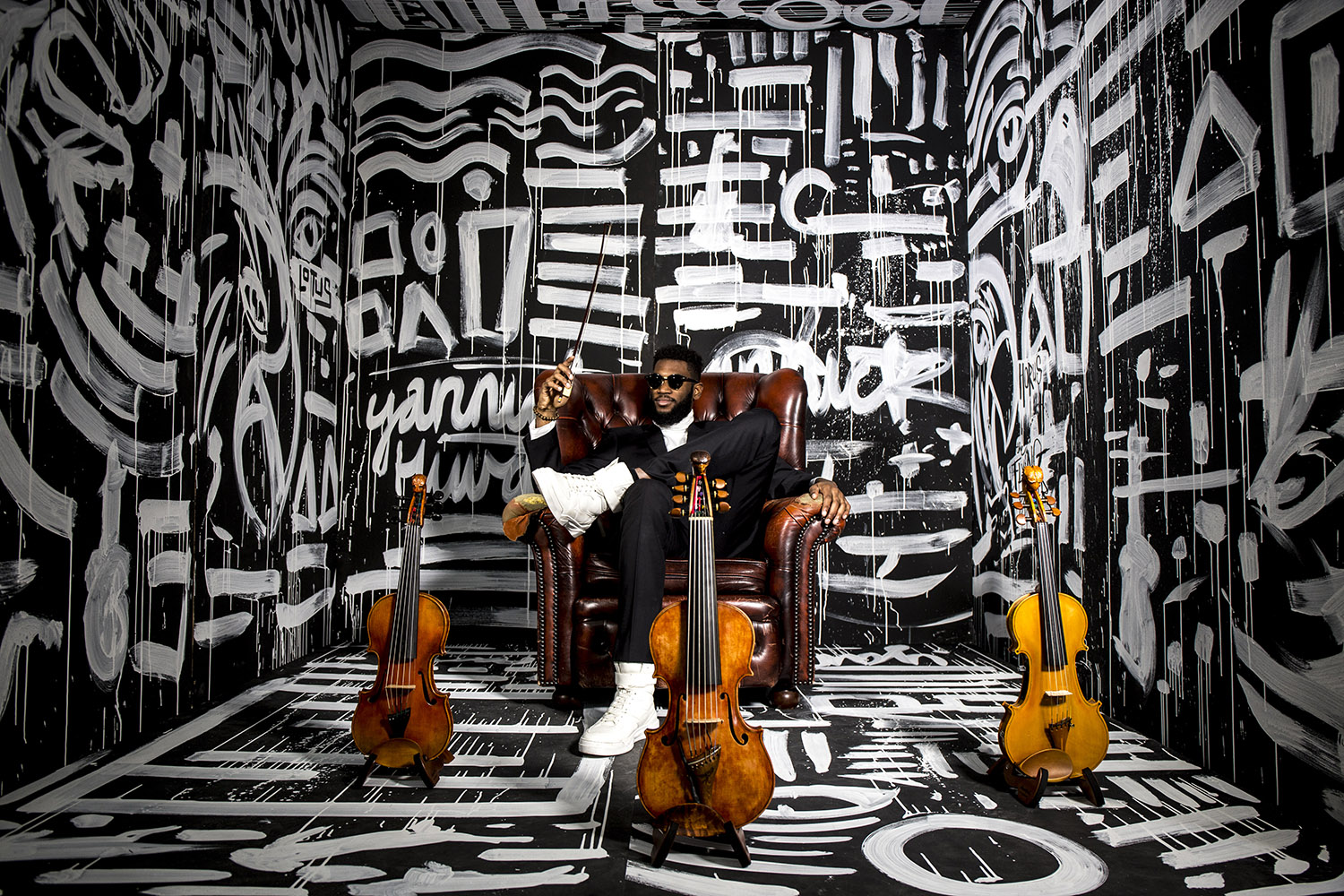 In 2007, Yannick Hiwat (b. 1988) graduated cum laude from high school in Rotterdam having studied music at the advanced level. He then went to Fontys Conservatory in Tilburg and finally honed his jazz violin playing under Tim Kliphuis. In 2013, Dutch music critics, bookers and professional musicians voted Hiwat "Duvel Vibes Soul & Jazz Talent". He is known for his work with Pete Rock, Chilly Gonzales, Snarky Puppy and Re:Freshed Orchestra, but most definitely for his own Yannick Hiwat Quintet. Hiwat was awarded the composition project because of his contemporary style that brings together various disciplines, ranging from classical music to jazz, soul and hip-hop.
Hiwat's composition Frimangron focuses on the theme of freedom. Frimangron is a neighborhood of Paramaribo and loosely translated it means "land of the free people". With some of his closest fellow musicians, Yannick provides us with a glimpse into his sound world, showing deep respect for his predecessors in folklore, soul, gospel, hip-hop and jazz.
The premiere will take place on Friday 7 July in the Murray.
Jury
The composition commission jury consisted of Raluca Baicu (programmer for Bird, De Doelen and North Sea Round Town, Rotterdam), Maaike Teunissen (programmer for Brebl Nijmegen) and Nada Mounzer (executive producer at NTR, Hilversum). The members were of one mind: Hiwat is broadening the Dutch canon with his new sound and personal signature. In addition, he shows courage by treading paths that are yet untrodden in the Netherlands.
The North Sea Jazz composition commission is realized in collaboration with the VNJJ (association of Dutch jazz venues & festivals) and is co-sponsored by the Dutch Performing Arts Fund.