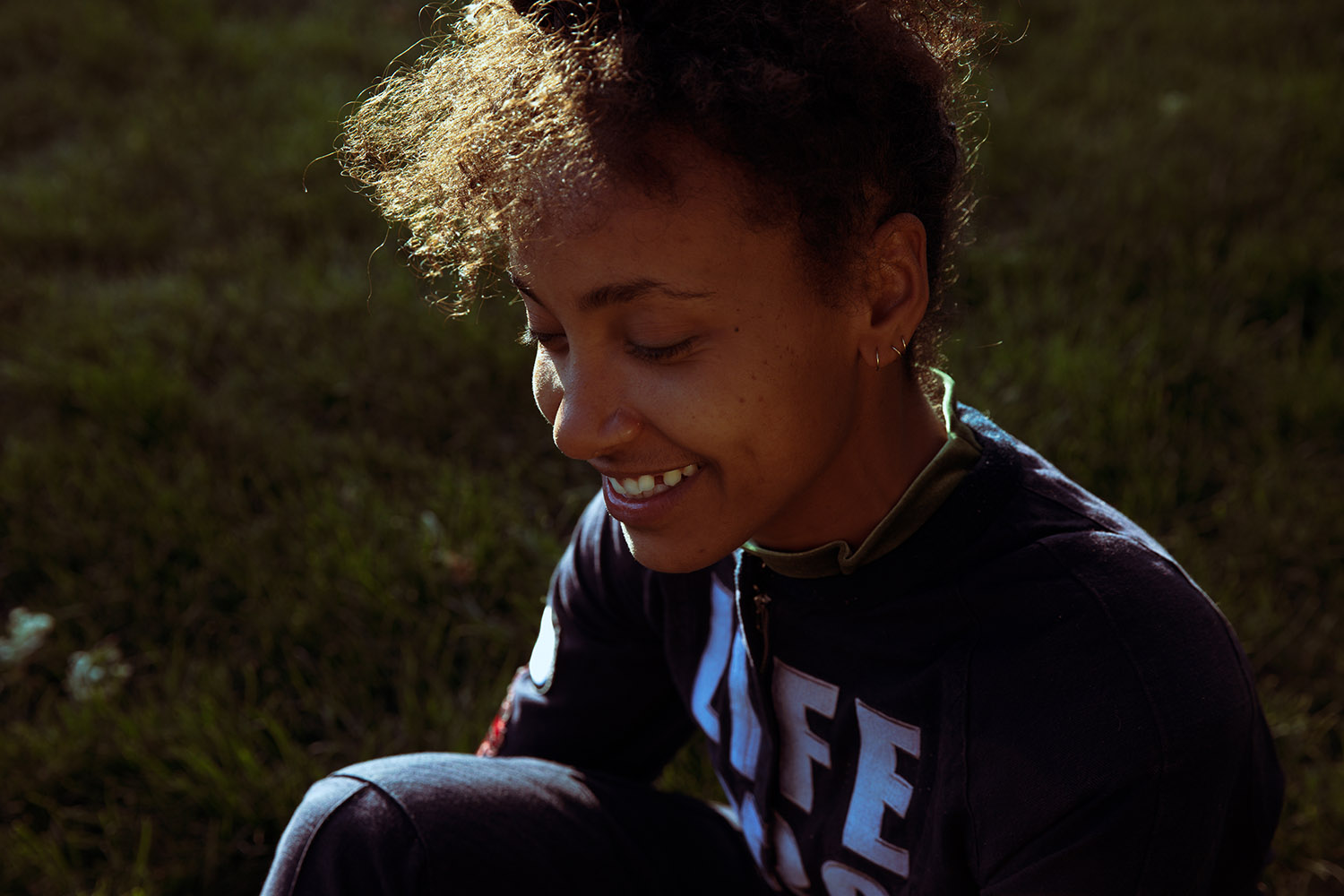 Artist in Residence: esperanza spalding
Five-time Grammy winner esperanza spalding is one of the current jazz generation's biggest talents. Starting out as a child prodigy, the now 38-year-old musician is a virtuoso bassist, has a magnificent voice and writes her own compositions. And she uses her unique talent to explore every feature of the jazz landscape.
It is not easy to categorize spalding's music. She is an adventurer who merges soul, funk, rock and big band (among others) in her traditional music, while her command of Brazilian and Afro-Cuban styles is just as skilled. In 2010, spalding truly broke through to a wider audience with her third album Chamber Music Society. She was also the first jazz musician ever to win a Grammy for Best New Artist.
Not only has spalding performed at the White House, but she has also played at prestigious events including the Nobel Peace Prize ceremony and the Academy Awards. She is greatly respected by her colleagues as her collaborations with various icons prove: spalding has played with Prince, Herbie Hancock, Robert Glasper and Joe Lovano as well as the recently deceased Wayne Shorter. Her latest album Songwrights Apothecary Lab is once again a fascinating recording that makes listeners curious about what direction spalding will take in her next project.
As Artist in Residence, on Friday esperanza spalding takes to the stage with pianist Fred Hersch to present their recent album Alive At The Village Vanguard. The duo also performs works from the Great American Songbook, music from Brazil and new compositions. On Saturday, we have Songwrights Apothecary Lab Hosts A Co-Musicking Lab: three special interactive workshops in which spalding focuses on the perception and experience of music. She closes her residency on Sunday with Off-Brand gOdds, a concert in which she presents works from her latest album in collaboration with the New York-based dance company Antonio Brown Dance.