Travel with Uber to and from NN North Sea Jazz Festival
As we've partnered with Uber, you're guaranteed your pick up and drop off will be comfortable, fast and safe via the special Uber Pickup and drop off point across the street.
More info about Uber
Uber connects you with a reliable ride in minutes. One tap and a car comes directly to you. Your driver knows exactly where to go. And payment is completely cashless.
Save €10 on your first trip via the Uber-app
To help you on your way to North Sea Jazz, we have a promo code for you that gives you €10 off on your first ride.* Download the Uber app and add a payment method. You can pay using iDeal, Apple Pay, PayPal or Credit Card. To apply the promotion, select 'Wallet' from the app menu, swipe down to 'Promotions' and click 'Add Promo Code'. Enter the code 'NORTH_SEA_JAZZ_2022' and click 'Add'.
* The offer can be used on 1 trip with UberX, when you apply the code NORTH_SEA_JAZZ_2022. This promo code is only valid for new users. The maximum value of this promotion is €10 per trip. Valid in the Netherlands until 16 July at 00:55 and cannot be used in combination with other promotions. Uber reserves the right to cancel, suspend, or amend the promotion (or any aspect of it) at any time.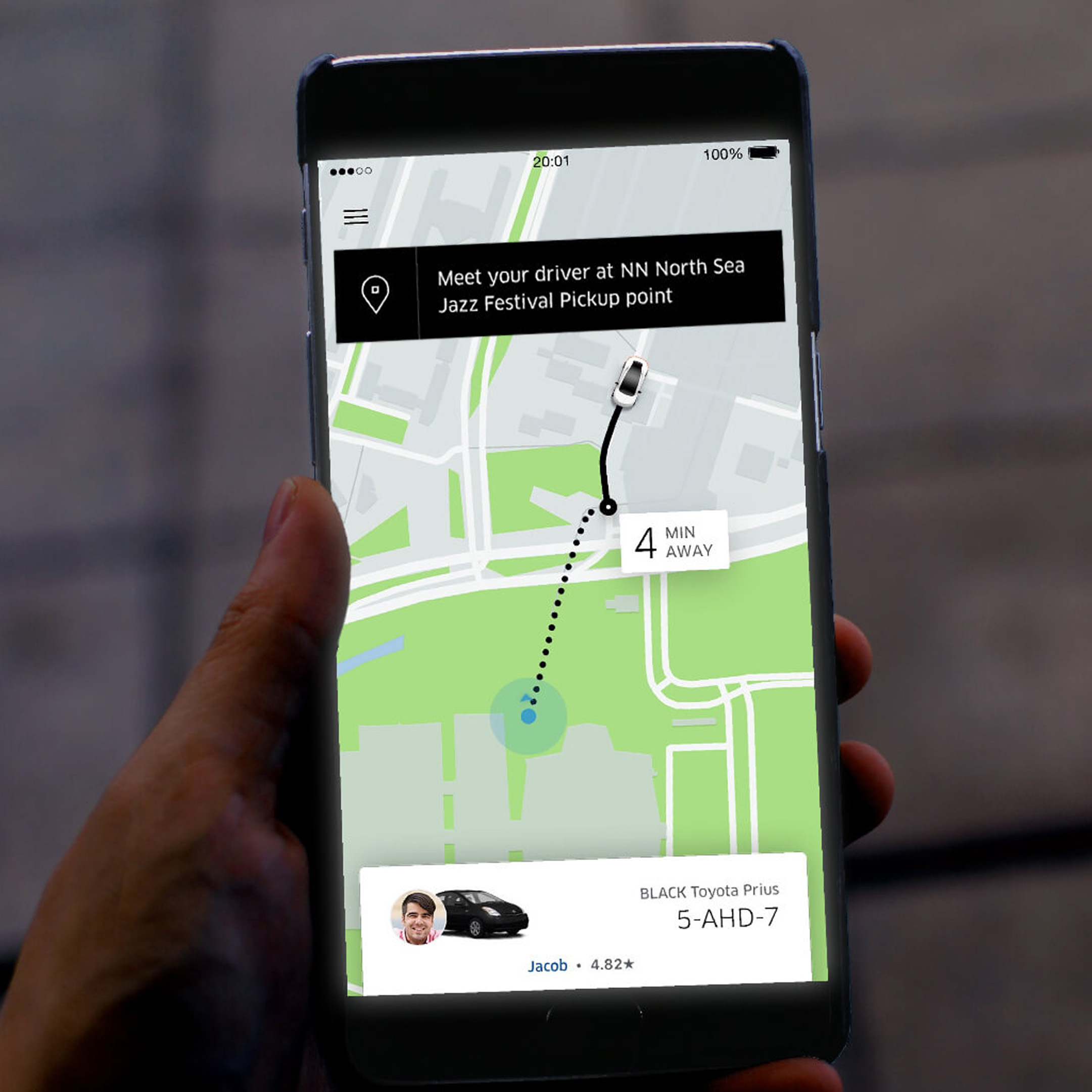 How the Uber app works
Choose your ride and set your location. You'll see your driver's picture and vehicle details, and can track their arrival on the map.
Download
Get the free Uber app from the the
App Store
or
Google Play
on your smartphone. Open the app to create your account.
Request
Enter your destination and choose a ride option. You'll always see the price up front
Ride
You'll see your driver's picture and vehicle details, and can track their arrival on the map.
Get a real-time price
The same way you know the price when booking a flight or hotel, know how much your ride will cost before you hit the road. The app will give you an estimate of the trip fare before you request. Fares can be temporarily higher due to high demand. Our advise: just wait a little and request again when the dynamic pricing is no longer active.
Uber Pickup and drop off point
When North Sea Jazz comes to and end and it's time to head home: start following the Uber signing. After you've requested, your Uber app will show you where to go to find your driver at the Uber pick up and drop off spot.
Be mindful to only request when you are completely ready. Your driver will cancel if he has to wait for a long time.