Every year the North Sea Jazz Festival commissions a promising Dutch jazz composer to write a free composition. In 2017, the honour goes to horn player and composer Morris Kliphuis.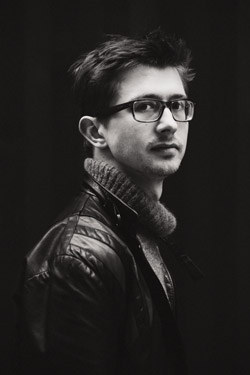 Morris Kliphuis
(1986) studied jazz horn at the Conservatory of Amsterdam after preparatory training in classic composition at the Royal Conservatory in The Hague. For his master's degree, he researched the possibilities for applying the composition techniques of Stravinsky and Janaek in jazz. He has played in varied lineups both in The Netherlands and abroad and has worked as a composer. Kliphuis has won many awards, among which an Edison with his band Kapok in 2014.
This new composition will be performed with a newly-formed sextet from varied backgrounds, from synth pop to free jazz and classical. As Kliphuis said about the work when he was still in the middle of researching it: "I find the meeting of pop and jazz approaches very interesting. I didn't want to put together the usual suspects, these are people who work at music in very different ways. During the performance I want to show a varied colour palette. An exciting experience, that's my goal."
The jury, consisting of Koen Graat (journalist Jazzism magazine), Jurriaan Berger (programmer Jazz Inverdan) en Frank Bolder (programmer North Sea Jazz) was unanimous in selecting Kliphuis for the Composition Assignment for this year. "We find it impressive how Kliphuis shows a very distinct personal signature, despite a great diversity in lineup and timbre."
The Composition Assigment North Sea Jazz was founded in collaboration with the Vereniging van Jazz en Improvisatiepodia (VIP) en is supported by the Fonds Podiumkunsten.
Morris Kliphuis will premiere his composition 'Dimlicht' on Friday July 7