The More Socially Relevant Jazz Music Ensemble
Modern Creative
Reinier Baas (composer, guitar); Ben van Gelder, Maarten Hogenhuis (alto saxophone); Sean Fasciani (double bass); Mark Schilders (drums).
zo

8 juli 2012


18:00 - 19:15


Yenisei
Over de artiest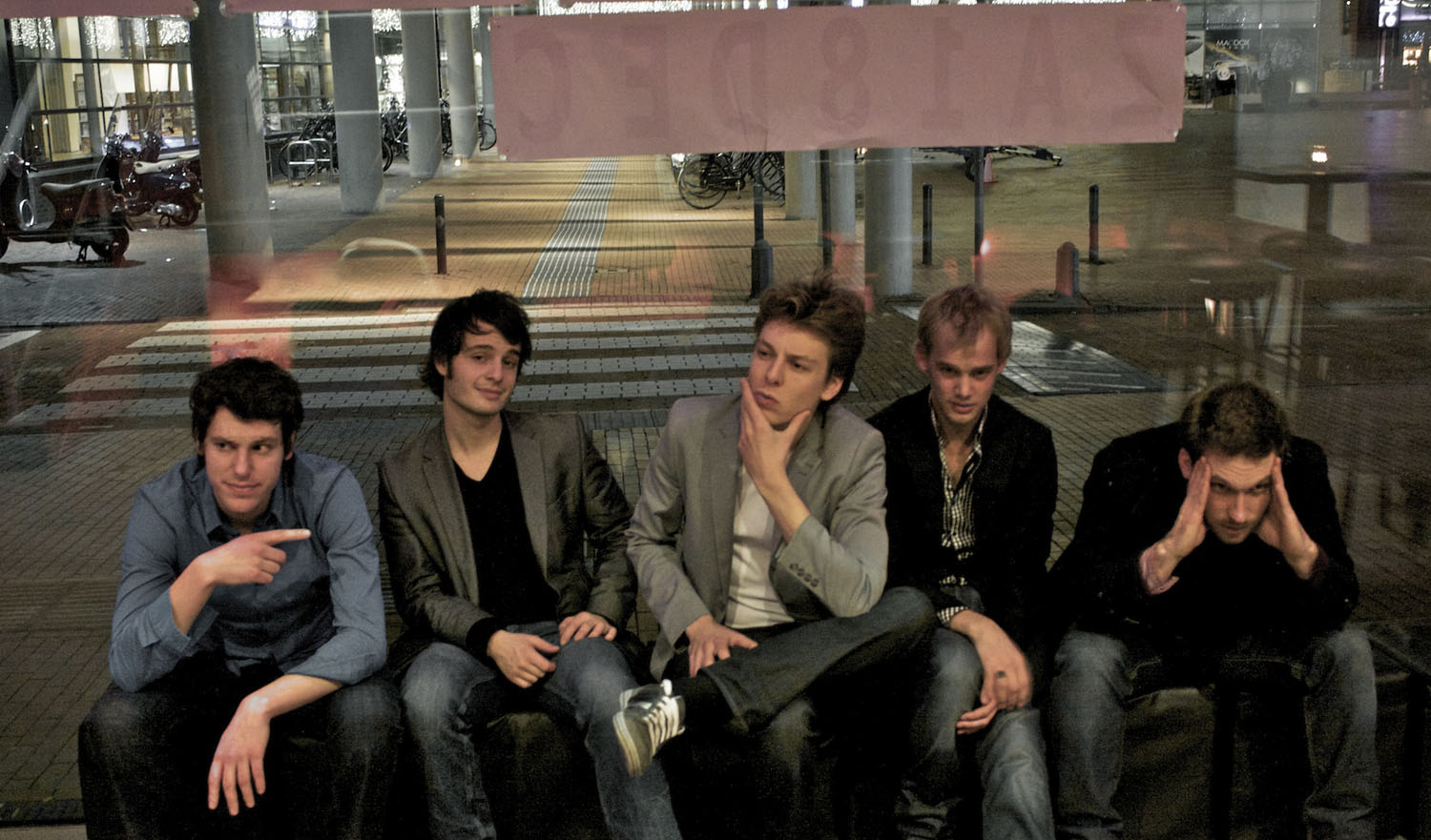 The More Socially Relevant Jazz Music Ensemble
is een kersvers 'all-star' kwintet, met vijf van de meest geniale jonge musici uit Nederland. Oprichter is gitarist Reinier Baas die voor een rauw en ongepolijst geluid kiest. De invloeden zijn talrijk en lopen uiteen van Maurice Ravel tot Lennie Tristano en van Ornette Coleman tot popband Arctic Monkeys. De bezetting van The More Socially Relevant Jazz Music Ensemble is bijzonder en herbergt ondermeer de bekende saxofonist Ben van Gelder. Maar kapstok blijftvooral de doordachte composities die een ferme funderingkrijgendoor de werkelijk sublieme ritmebasis vandrummer Mark Schilders en bassist Sean Fasciani . Termen als 'ongrijpbaar' of 'eclectisch' zijn absoluut van toepassing maar nergens vliegt deze groep uit de bocht.Degelijknamige debuut-cd van de groep bevat een mengelmoes van originele composities van Baas, werk van Ravel, en gedurfde impressies van bekende standards uit het American Songbook repertoire.