Bob Brookmeyer New Art Orchestra
Bob Brookmeyer (director, trombone); Oliver Leicht, Marko Lackner, Paul Heller, Nils van Haften, Edgar Herzog (saxophone); Andreas Tschopp, Christian Jaksjø, Anders Wiborg (horn); Ed Partyka (bass trombone); Thorsten Benkenstein, Torsten Maass, Sebastian Strempel, Ruud Breuls, Eckhard Baur (trumpet); Kris Goessens (piano); Hendrik Soll (synthesizer); Ingmar Heller (double bass); Richie Barshay (drums).
za

10 juli 2010


17:15 - 18:30


Hudson
Over de artiest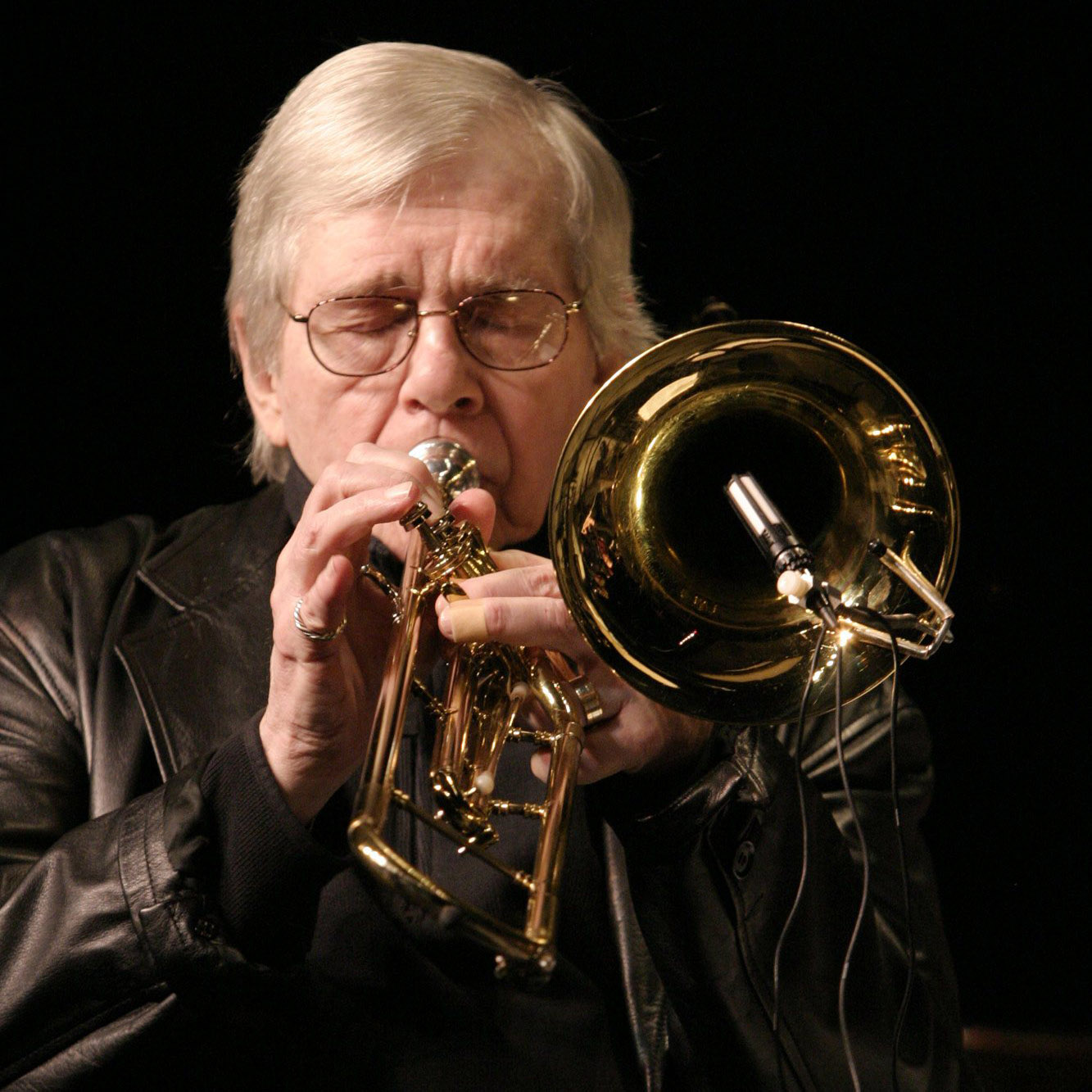 Een eigen orkest, dat is de droom van veel jazzmusici. Ventieltrombonist/componist Bob Brookmeyer (1929) is een van de gelukvogels die dit heeft gerealiseerd. Deze legendarische jazzman is nog heel actief, onder meer als inspirator van The New Art Orchestra dat hij in 1994 in Europa opzette als voertuig voor zijn composities. Voor het album Spirit Music (2006) kreeg het orkest een Grammy-nominatie. Brookmeyer was van kind af aan musicus; toen hij veertien was maakte hij al arrangementen voor een dansorkest. Jazzliefhebbers kennen hem als vervanger van Chet Baker in de groep van Gerry Mulligan, maar dat is slechts een voetnoot in zijn lange loopbaan. Hij werkte verder met grootheden als Claude Thornhill, Stan Getz,  Jim Hall en Bill Evans. Als componist/arrangeur wordt Brookmeyer tot de besten in zijn vak gerekend. De laatste jaren is hij actief als 'professor of composition' aan The New England Conservatory of Music in Boston.